"Creating Intentional Sound Circles"
TBA
'Why does sound affects us the way it does?'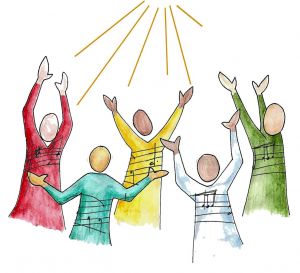 Many people wonder why….
Music is a universal language that is encoded at certain neuronal levels in the brain. The latest scientific research of cymatics also proves that sound vibration can shift the body on a cellular level bringing us to a deeper place of balance and harmony. Imagine bringing sound right into the body by using the voice, giving your whole body a massage from the inside out! Working with our voice also leads us to 'create in the moment' pulling us more deeply into the present with ourselves.
In this afternoon session you will have a chance to explore your voice in a playful and relaxed manner while also learning how to work with it in the creation of intentional sound circles. Participants will have the opportunity to both receive and offer sound during this session.
Come join us on this journey of intentional sound circle creation and discover its power to
shift our physical state to one of well-being. Ideal introduction for those who are ready to start exploring sound more deeply, beginning with our primary and most healing instrument, our Voice.
Fee: $45
Click Here to Register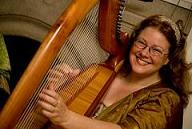 BIOGRAPHY:
Ann-Marie Boudreau, ARCT, is a Sound Practitioner, Reiki practitioner, classical concert pianist, multi-instrumentalist and improvisational vocalist, playing and performing on a wide variety of world instruments ~ the Sitar, Hang, African Ngoni and Celtic Harp being unique to her repertoire. She is also a recording artist with several CD's including her latest: "New Horizon: A Sound Journey". Ann-Marie facilitates a wide variety of sound-related, interactive and experiential workshops and events throughout the Ontario that invite the inner child out to play. She is on the faculty of the Transformational Arts College, in Toronto, where she teaches their Sound Programs: www.transformationalarts.com
Trained in hospice work at Casey House, Ann-Marie also brings sound and reiki energy work to the bedside from cancer treatment centers, palliative care units, old age homes and hospices to the bedside in private homes. She has a private practice in Toronto. To listen to samples of Ann-Marie's music and to learn more about her work go to: www.annmarieboudreau.com or to contact her email: amboudreau@yahoo.ca