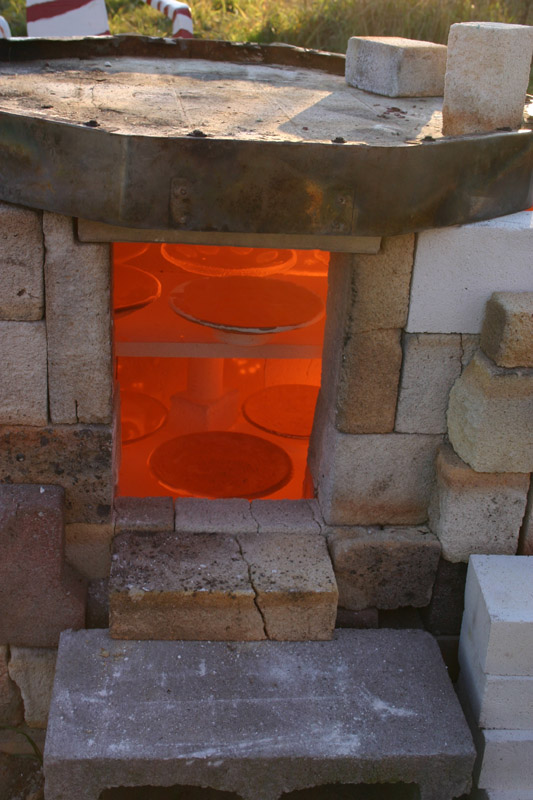 Ah, l'hivers Canadien… Once the ice has melted will get the kiln back to shape for some more fun!
Next workshops on Sunday October 23rd
Leaving from LucSculpture at 9 am and back in Toronto at 6pm, make a reservation!
What is Raku Firing?
Raku is a firing technique developed in Japan for making teacups in the 16th Century. Because of its simplicity and the nature-like unpredictability, Raku was highly appreciated in Japanese tea ceremonies as well as in Zen philosophy. The uniqueness of Raku firing is in its process of heating clay to a high temperature followed by rapidly cooling to cause the glaze to crack and create metallic colours in its finish.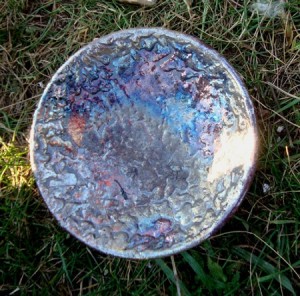 LucSculpture has built a Raku kiln at a beautiful location, Simpler Thyme Organic Farm, just outside of Toronto. This Raku workshop is a relaxing and refreshing experience. Come and see the magical transformation of colours on your artwork!
Cost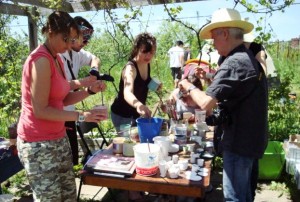 $85 ( includes the Raku glazes), not the firing
LucSculpture Member: $65 + firing fee (13% Taxes applies
This includes lunch with fresh organic foods and transportation* from LucSculpture to the farm.
– A firing fee changes depending on the size, complexity, and number of pieces.
– We also have small handmade plates at $5 each available for glazing.
*We organize car-pooling to the farm. Volunteer drivers will receive a discount of $20 on the workshop fee.
Instructor: Luc Bihan and Dianne Lee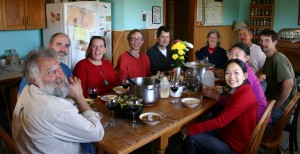 Click Here to Register
About Simpler Thyme Organic Farm
Simpler Thyme Organic Farm is located north of Hamilton. It is owned by Mike and Ann Lanigan and operated in partnership with Bill Orosz. The farm is a warm, peaceful place and welcomes people from all over the world. They grow a variety of vegetables and herbs, and raise farm animals. It is an amazing place to visit from the city to breathe, take a walk, and eat simple and nutritious organic food.
Directions: Hwy #6 midway between Hamilton and Guelph, just south of Hwy 97.
Address: 1749 Hwy #6 RR#2, Hamilton ON. L8N 2Z7.
Phone: 905-659-1576