Starts anytime between 6 pm and 9 pm every Tuesdays and  from 4 to 6 pm on Wednesday. Registration required.
Using  the coiling technique (or molds) to make a hand-built drum or a musical instrument with a beautiful sound!  This class is for all ages, no previous skill is necessary!
Luc has found a new love: Clay musical instruments. You are invited to explore clay idiophones with him the beautiful healing vibrations on earth air, fire and water.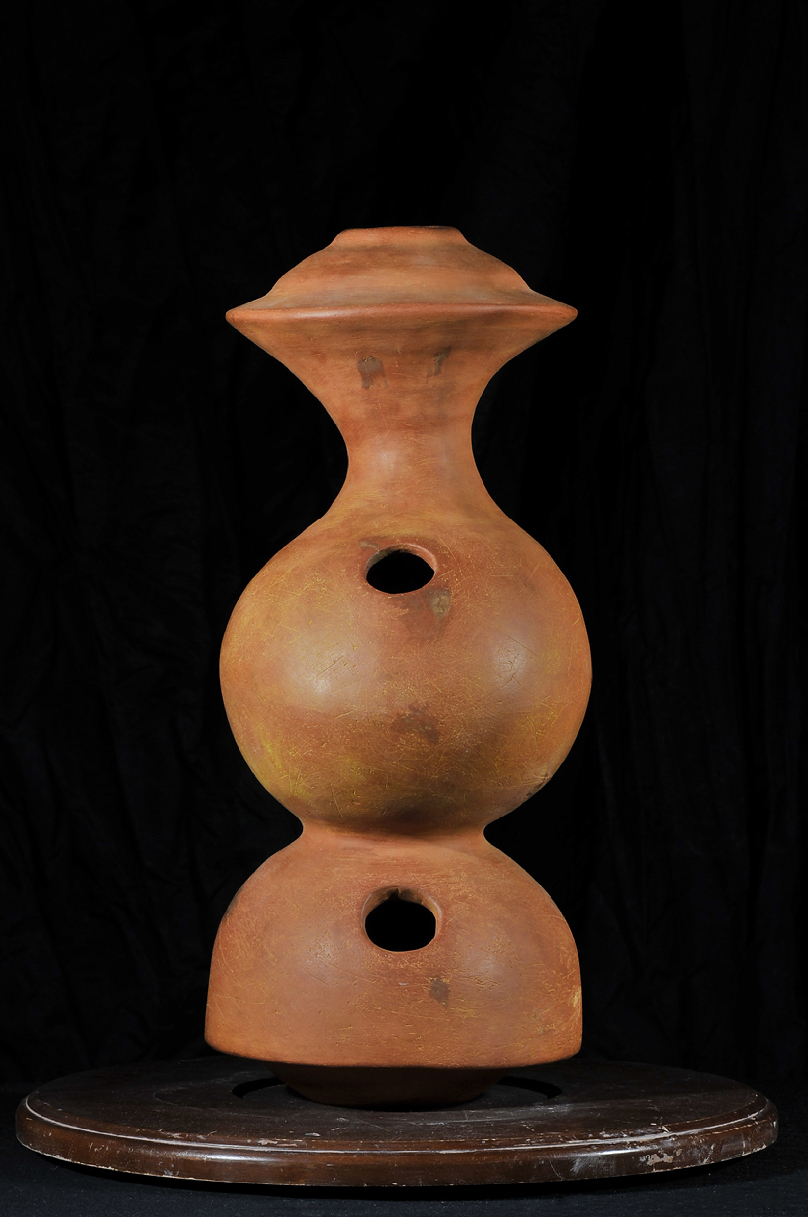 Luc has now six "Udu" drums, one sink drum and now making a Xylophone/Didjeridu….
Cost: $160 for 10 hrs of studio time with instruction + 13% taxes
25% discount to LucSculpture Member
Extra costs
1. $20  per 10 kg of various types of clay
2. Around $30/$60 for firing (The price depends on the size of the drum)
4. Ceramic glaze or natural wax patina available
Instructor: Luc Bihan
Click Here to Register
In September Ann-Marie Boudreau will be teaching on Thursday evening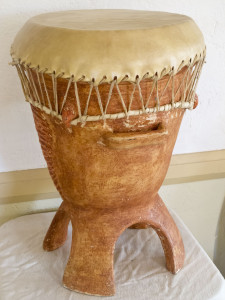 Then you can join us for our Improvisational Jam Drumming
Créez un tambour african Udu ou un instrument de musique en argile!
La vibration des sons des instruments de musique en argile n'a pas d'égale. C'est un mélange de terre, d'air, de feu et d'eau qui vous fera vibrer sur une fréquence aussi rare que bienfaisante. Récemment, Luc s'y est récemment passionné et vous invite à le rejoindre dans ses découvertes et ses expérimentations!
Nous utiliserons des moules ou la technique du colombin pour créer un instrument de musique unique et personnalisé. Ce cours est accessible à tous ages et ne demande aucune expérience préalable.
Les mardis de 18h à 21h et les mercredi de 16 à 18h
Le coût 160$ for 10hrs of studio time
25% de réduction pour les abonnés de LucSculpture
* Coûts complémentaires
1. 20$ par 10kg d'argile de votre choix
2. Autour de $30/$60 pour la cuisson (le coût varie en fonction de la taille du tambour)
4. Glazure ou patine naturelle disponible
Reste à nous rejoindre pour un cercle de tambour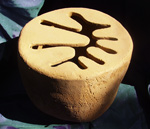 ou un Bœuf musical!
Instructeur: Luc Bihan
Cliquez ici pour vous incrire