Mark the calendar for this rare opportunity of All-Day, All-Inclusive Encaustic Painting Workshop!
Get your imaginations ready for our monthly encaustic workshop at LucSculpture! Encaustic is an ancient Greek and Egyptian arts of painting with pigmented, melted beeswax. In this versatile medium, you can transfer image, use a mixed media approach, and more!
You will have the opportunity use the tools and supplies to explore and develop your skills with the encaustic artist and instructor, Victoria Wallace, on hand to answer all of your questions about working with this wonderful waxy medium.
Instructor: Victoria Wallace
All-Day Workshop: 10:00 am to 4:00 pm

Half-Day Workshop: You can choose either

10:00 am to 1:00 pm OR 1:00 to 4:00 pm
2018 Schedule:
Saturday, Sept. 22, Oct. 27, and Nov. 24
2019 Schedule:
Saturday, Jan. 26, Feb. 16, Mar. 16, April 13, May 18, and June 15
Fee:
All-Day Workshop: $140 + HST
Half-Day Workshop: $80 + HST
Space is limited to 8 participants

Click Here to Register or contact Victoria directly @ victorygroup@cogeco.net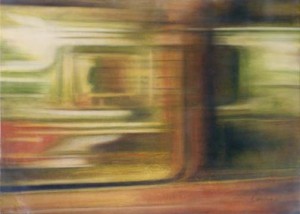 ---
To reserve your seat, a 50% deposit is required, with the balance to be paid the evening of the first Encaustic studio session. Alternately, the cost for all three sessions may be paid in advance to ensure your space.
*Materials: 10" x 10" masonite panels will be available for purchase $2 each (ungessoed ) or $4 each (gessoed) *Note: An additional charge for materials will be charged to students who wish to take a very thick, impasto approach with the medium All of the tools, equipment, and materials required for these encaustic painting workshops will be supplied by the instructor.
Alternatively, students may bring their own substrates.

Victoria's website: www.victoria-wallace.com