LucScupture School and Studios is an official TDSB
field trip destination since February 2008
Two key philosophies of LucSculpture School and Studios:
Personal creativity: We encourage students to develop and express their personal creativity.
Environmentally Conscious: We use natural and non-toxic materials for our creations and environmentally friendly cleaning products throughout the building.

What we offer:
LucSculpture offers clay workshops in our recently renovated pottery and clay studios. Bring a class for an open studio session, or, an instructor-led class.  In addition, we have a painting and design studio, which offers a variety of projects with a wide palette of materials and creative approaches.
Classes can be modified to fit a specific curriculum or theme and are the perfect creative addition for any school subject.  Classes are available in both English and French. Speak to us to design a workshop to fit your needs.
Duration: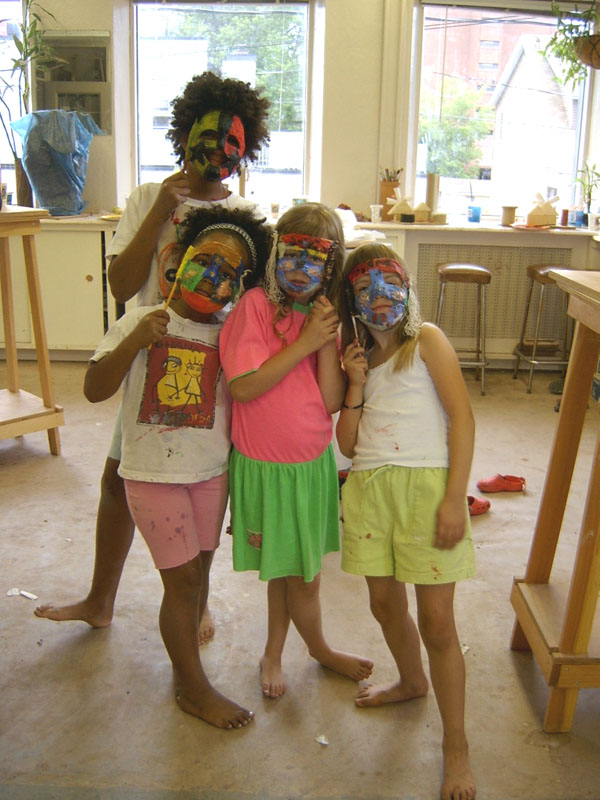 One session is 1.5 hours in length. We can also accommodate one semester worth of classes.
Choose the dates and times, that suit your schedule, and we will let you know about availability.
Typical class sizes are around 25-30 students.  We can accommodate groups with more than 30 students. Contact us for more information.
Costs (includes all material costs)
$12.00 per student + HST per session
For two or more sessions:  $10 per student + HST per session
Examples of Classes:
Clay Workshops:
- Cultural masks
- Clay planters
- Secret clay box
- make your own mug
- Candle-holders
- Fantasy creatures
- Your idol in 3D
- Clay chess game
- Clay necklace beads
- Make a seasonal landscape
Painting and Drawing Workshops:
- design your own comic book
-create a collage of Mother Nature
- Self-portrait as an animal
- Organic sketching and painting
- interpret your favorite artist's work
- create fantasy insects and butterflies
- paint a landscape or your dream house
- paint an underwater scene
-make a mobile from natural materials
- Pop up card (mother;s day, father's day, valentine, Christmas)
-Paint a pebble
-imagine your own totem or Tiki mask
-Impressionistic patchwork collage
-origami
-theatre
-drumming circle
-traditional Chinese ink painting
-mixed media
Contact us for More Information
or call us at (416) 461-7936