Art Portfolio: Fundamentals of Drawing and Painting (Age: 12-19)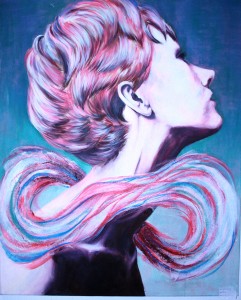 On Fridays afternoon from 4 to 5:30 pm (or by appointment for portfolio review)

Art portfolio is a studio instruction class designed to improve the student's technical skills and artistic knowledge. The course will focus on the basics of drawing such as comparative sight training and incorporate the study of perspective, shading, composition and color theory. Students will learn to render using a variety of media, while developing their own personal style. Different approaches to art will be incorporated including representational and expressive art
All students are welcome, whether you are a beginner pursuing art as a form of recreation, an outlet for self expression or are looking to improve your body of artwork for art school submission.
Fall session I:  September19 to October 31
Fall Session II: November 7 to December 19
Cost: 7 weeks session at 190$ (includes model fee and all materials)
Portfolio review at $45 and hour (Call for booking)

Instructor: Kathryn Chelin
Kathryn Chelin has a wealth of experience teaching art in both the Elementary and Secondary panels. For the past 25 years, she has taught enriched classes in Drawing, Painting, Illustration and Sculpture at Unionville High School, the designated School for the Arts in York Region. She regularly does figure drawing conferences for teachers and she continues to teach studio classes to art teachers at Ontario Institute for Studies in Education.